5 bestselling GNC sports nutrition supplements for improved athletic performance 
5 min read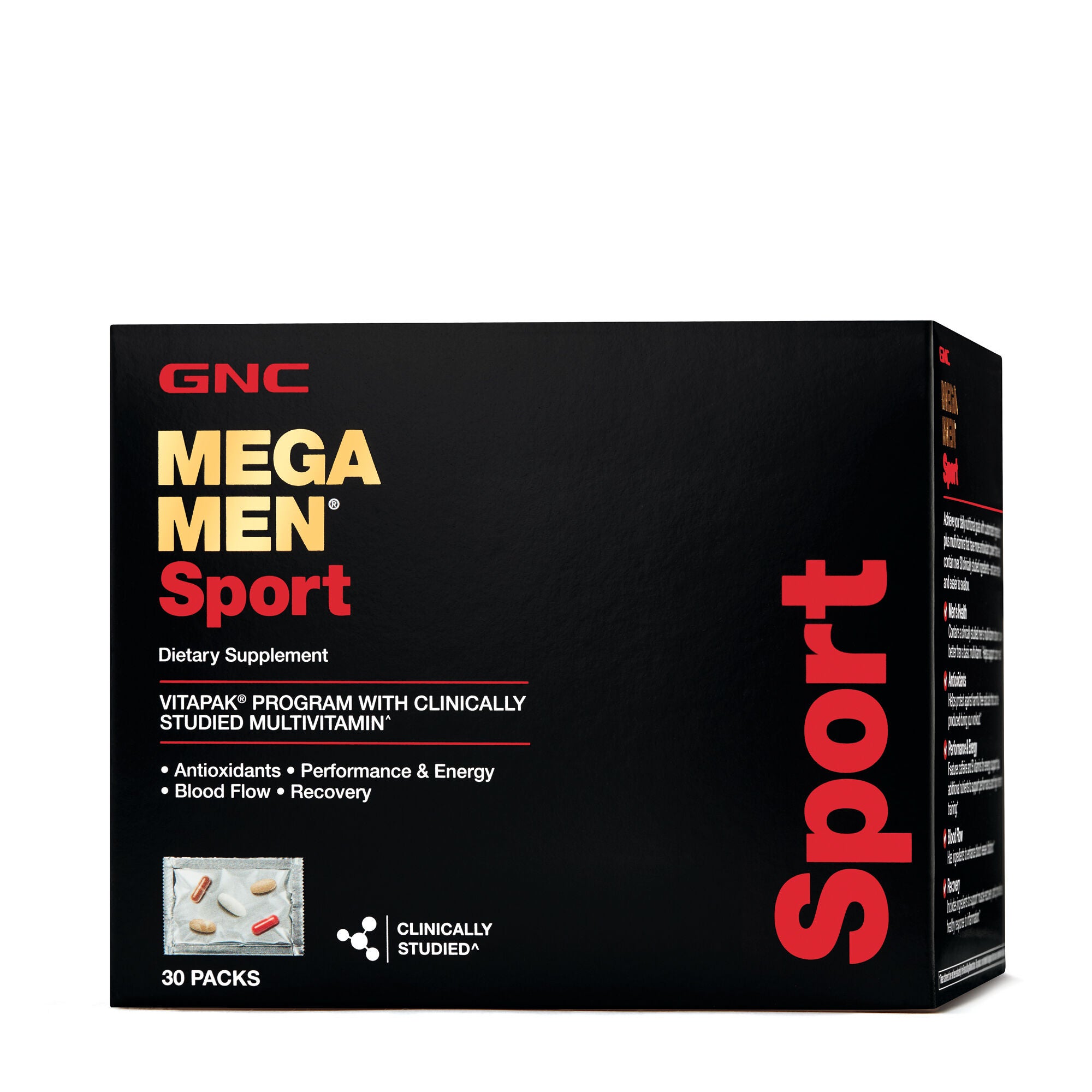 When you begin your fitness journey a lot of people tell you to include whey protein supplements in your routine. Although whey protein supplements are a great way to provide that much needed boost to your fitness, there are many other supplements that you can check out. GNC pre workout supplements, BCAA supplements, and creatine monohydrate supplements are some of the other popular sports nutrition supplements. 
It is really important that you choose a supplement, whether that is whey protein, BCAA, or mass gainer as per your individual fitness needs.  You can get in touch with your doctor or trainer to know which GNC supplement will be best for you. For some people building muscles is the primary fitness goals, while for others improving their athletic performance and stamina is most important. There is a GNC supplement for every sports nutrition need on the website, so definitely check it out. 
Include these 5 GNC supplements for sports nutrition to improve your stamina and athletic performance. 
1. GNC Pro Performance 100% whey protein 
Whey protein is one of the best sports nutrition supplements. GNC Pro Performance 100% whey protein is an advanced formula that's known for its amazing results and superior quality. It provides pure and clean high-quality protein that helps build muscles and accomplish your fitness goals. Each serving provides 24 g muscle building protein. It has the perfect balance of whey protein concentrate and whey protein isolate and is enriched with all 9 essential amino acids. 
The main benefits of including this whey protein in your fitness routine are – 
Useful in building lean muscles 

Supports healthy metabolism 

Reduces fatigue and muscle soreness, especially after intense workouts 

Helps with post workout recovery 
GNC Pro Performance 100% whey protein is available in 4 amazing flavors – vanilla, chocolate supreme, strawberry, and chocolate fudge. All GNC whey protein supplements are WADA (World Anti-Doping Agency) approved and Informed Choice Certified. Products with these logos are banned of any harmful substances. 
2. GNC Pro Performance L-Glutamine 
If you are into fitness and bodybuilding, you shouldn't skip taking L-glutamine supplements. It is one of the key essential amino acids needed by the body for fueling the muscles and to boost immunity. Glutamine is involved in protein synthesis and also plays an important role in maintaining nitrogen balance in the body. You must check out GNC Pro Performance L-Glutamine. 
Each serving provides 5 g of L-glutamine. It is lactose free and gluten free, so if you are allergic to any of those you can easily have this supplement. The main benefits of this supplement are – 
It serves as a fuel for the immune system 

Helps in maintaining proper intestinal function 

Reduce the chance of L-glutamine deficiency 
It is ideal for people who are looking to improve their muscle mass and strength. Since GNC L-Glutamine is available is an unflavored powder, you can easily add it to any of your favorite beverage. Mix one scoop of GNC L-glutamine powder in a beverage or smoothie and have it twice a day.
3. GNC Pro Performance L-Carnitine 
Next on the list of best GNC supplements for sports nutrition is GNC Pro Performance L-Carnitine. It is so important to have the right supplements to help with recovery when you do intense training. L-Carnitine is a non-essential amino acid that can be synthesized in the body. But if you are vegetarian or have a restricted diet, there are chances that you might not get the required dose of L-Carnitine. That's why it is recommended to add L-Carnitine supplements in your fitness routine. 
The main benefits of GNC Pro Performance L-Carnitine are – 
Helps with weight loss and weight management 

Plays an important role in metabolism of long chain fatty acids 

Facilitates muscle growth and recovery

Helps in converting fat into energy to be used for muscular functions 

Important for heart and brain function
As a dietary supplement, take one capsule daily on empty stomach. When you take this GNC supplement on an empty stomach it encourages increased calorie burning which helps in weight management. 
4. GNC AMP Gold Series BCAA Advanced with vitamin B6
Branched chain amino acids or BCAA are one of the most important nutrients in sports nutrition supplements. Accomplish your fitness goals and push yourself beyond your limits for massive gains with this supreme quality GNC BCAA supplement. GNC AMP Gold Series BCAA Advanced with vitamin B6 is a versatile sports drink. You can have it either as a pre workout supplement or post workout supplement. 
The main benefits of this BCAA supplement are – 
Boosts immunity 

Fuels sustained and quick lean muscle recovery 

Helps with weight loss 

Gives better muscle strength and improves performance 

Reduces fatigue and muscle soreness 

Helps sustain muscle strength especially during intense workout sessions 
You can choose from three delicious flavors – orange, kiwi strawberry, and green apple. It is caffeine, creatine, and banned substances free. GNC AMP Gold BCAA is enriched with 3 important nutrients –BCAAs to prevent muscle breakdown after intense workouts, glutamine to boost immunity and improve recovery time, citrulline to improve muscle strength, and vitamin B6 that helps with energy production. It also has the goodness of 3 essential amino acids – leucine, iso-leucine, and valine. Add 1 scoop GNC BCAA supplement to 300 ml chilled water or milk and mix well to make a smooth shake. 
5. GNC Pro Performance Creatine Monohydrate 
It is a common myth that creatine supplements are only useful if you want to bulk up. In reality, creatine monohydrate supplements are great if you want to improve your strength, stamina, and power. GNC Pro Performance Creatine Monohydrate is one of the best creatine supplements. You can either have it as a pre workout drink or a post workout supplement. 
It is available as an unflavored powder so you can easily mix it with smoothies and other recipes to get all the goodness of creatine. In the body creatine is converted into creatine phosphate which fuels muscle cells. The other benefits are – it helps with cell hydration and improves your athletic performance. Each serving provides 3 g of high quality creatine monohydrate. This GNC supplement is ideal for – bodybuilders, athletes who want to improve their strength and performance, and for fitness enthusiasts who do intense training. 
Visit – www.guardian.in , the one stop shop for all your fitness and wellness supplements needs. You can browse through the entire range of whey proteins, pre workout supplements, and BCAA supplements on the website.