A Fun Day At Atlantis Aquaventure
3 min read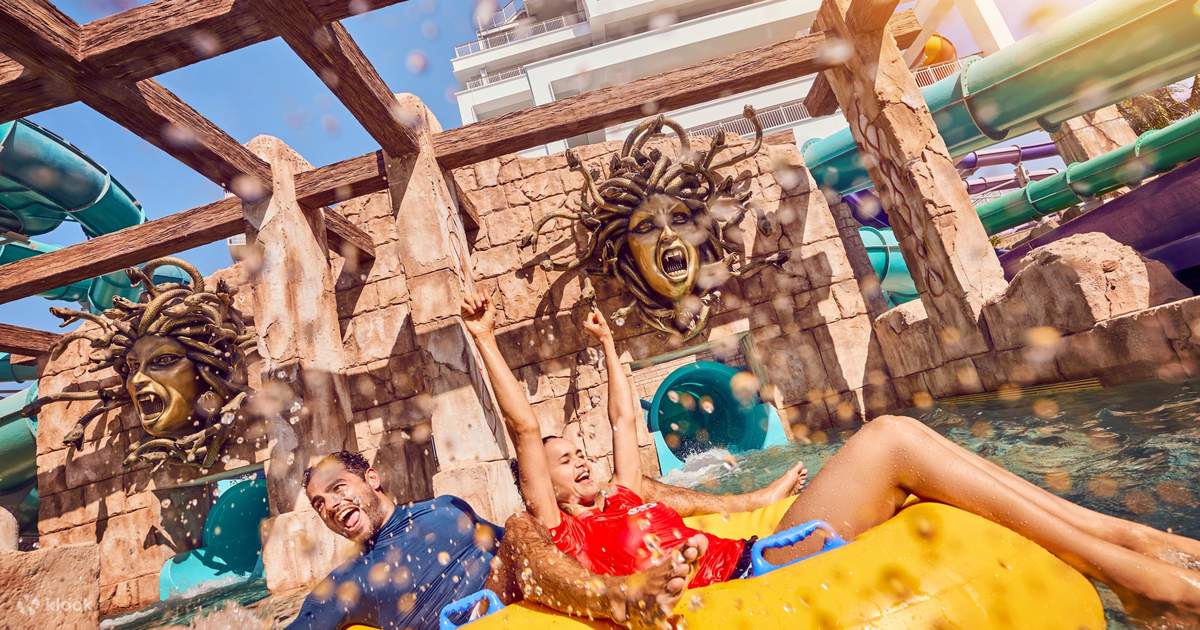 Atlantis Aquaventure Waterpark is the largest waterpark in the world. It covers 2.4 million square feet of Dubai and is occasionally extended.
As you can probably expect, there's a lot of fun to be had here. Still, it's best to go in with an idea of what you and your loved ones like to accomplish. That way, you can develop a solid, well-scheduled itinerary and spend your time at the waterpark most effectively.
So, what does a fun day at this memorable attraction consist of? Here are some suggestions that should help you shape your experience.
Plan Your Travel
Fun outings are always made possible by quality logistics planning. If you have experienced a lot of stress arranging everything, it can sour the entire trip.
Therefore, it's best to get ahead of potential problems with some quality planning efforts. For example, The Palm Monorail connects to Atlantis Aquaventure, with its station being the final stop of that journey. It's one of the most iconic, eco-friendly, and efficient ways to reach your destination. Monorail passengers also receive 3 hours of free parking upon ticket validation. Purchase your tickets online ahead of time.
The monorail will also drop you off outside the entrance to Atlantis Aquaventure. Consequently, it's a very convenient and cost-effective way to arrive, minimizing the chances of disruptions and delays enormously. After all, it certainly beats getting lost elsewhere and subsequent tensions arising between you and your loved ones. Everything is straightforward on the monorail!
Enjoy the Rides
Aquaventuer Waterpark is home to lots of thrilling attractions and rides. There are 105 of them, so there are lots of choices to be made.
Some of these offerings have achieved record-breaking feats. Odyssey Terror, Shockwave, Blackout, and Medusa's Lair have all made history in their own fashion. Odyssey Terror is the world's tallest water slide, while Shockwave is the longest family rafting water coaster in the world. Kids and adults alike will be impressed by this.
It's important to challenge yourself, too. After all, while feeling nervous before experiencing any humungous rides is normal, you should try to push through those feelings. Build an encouraging atmosphere amongst you and your loved ones so that you give as much as possible. That way, you'll experience everything Atalantis Aquaventure has to offer.
Enjoy More Leisurely Activities
Despite all the adrenaline you're experiencing with the rides, there will always come a time for relaxation. In such a bustling public setting, a bit of privacy wouldn't go amiss either. Fortunately, Atlantis Aquaventure has you covered.
There are private beaches to enjoy here. Sunset viewings can be enjoyed for a truly breathtaking experience. You could also take your partner on a leisurely stroll across the sands, enjoying a walk across 1km of beach. Walk along the shoreline and boardwalks, or take a family bike ride. Other smaller-scale activities include walking underwater and snorkelling.
The kids have their own spaces too. Play areas are designed for young children, keeping them engaged with their peers. It can also reduce the amount of complaining and disturbances caused by them, as they'll be preoccupied and channel all their energy into fun times without your constant supervision. They'll have tunnels to explore, climbing frames to ascend, and slides to swoosh down. Nobody gets bored.