The Best Looks from Spring 2021 Paris Fashion Week
2 min read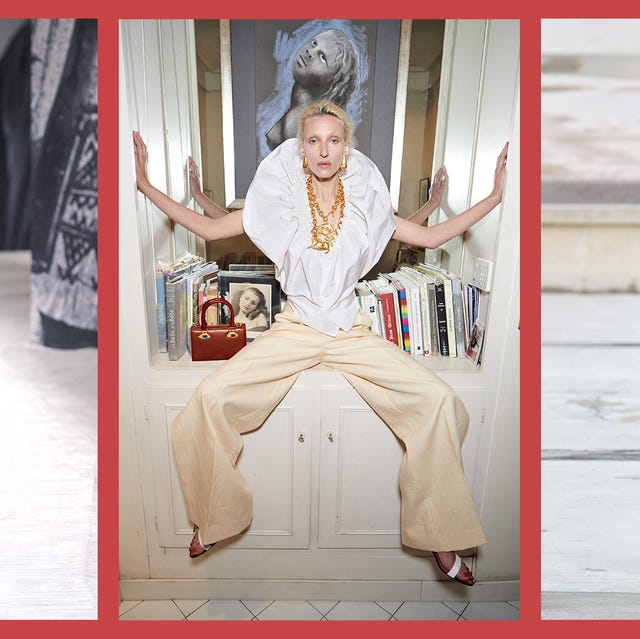 Hermès / Schiaparelli / Chloé
As New York, London, and Milan passed us by, we couldn't wait for the final stop on the fashion calendar: Paris.
The week began on a somber note, when news broke that Kenzo Takada, the designer and founder of Kenzo, passed away from COVID-19. Outpourings of grief at his passing echoed through the fashion industry and the world. He will be remembered for his designs (he created over 8,000 of them) and his motto: [he] "never stopped celebrating fashion and the art of living."
The virtual runway continued to dominate at Paris Fashion Week, very few designers elected to present their collections at exclusively in-person events. Everyone had their eyes on Givenchy, as Matthew Williams, founder of 1017 Alyx 9SM, released his first collection as creative director for the legendary heritage brand. Many of the looks Williams created were inspired by the vast Givenchy archive, but he added his signature urban and youthful twists to make it his own. Another heritage brand we had our eyes on was Schiaparelli, the new collection by Daniel Roseberry was inspired by Surrealists and Elsa Schiaparelli's own design icons like the lobster and elephant head. However, the collection's jewelry stole the show. It offered us a fresh take on masks and glasses, because why settle for cloth when you can have gold?
Chanel met us in Paris and then brought us back to Hollywood, the Spring/Summer collection was inspired by modern actresses and Chanel's relationship with Hollywood's leading ladies throughout the decades. Creative Director Virginie Viard merged Chanel's Parisian aesthetic with the laid-back cool vibe of Los Angeles, proving that your style really can have it all. Speaking of "having it all," Louis Vuitton's Nicolas Ghesquière proved that wearing your political beliefs on your sleeve can be chic, as he opened the show with a "Vote" pullover.
All in all, Paris Fashion Week pushed boundaries not only on how fashion is presented, but how it is experienced, conceptualized, and cherished. The major themes of reflection, joy, and simplicity succeeded in creating a beautiful world of fashion that expands, shifts, and mirrors the real world's changing perspectives.
Advertisement – Continue Reading Below
This content is created and maintained by a third party, and imported onto this page to help users provide their email addresses. You may be able to find more information about this and similar content at piano.io
Advertisement – Continue Reading Below